Stories from the Afterlife by Quinn Dalton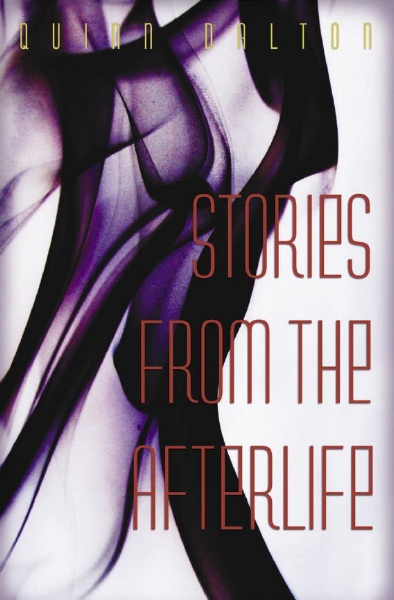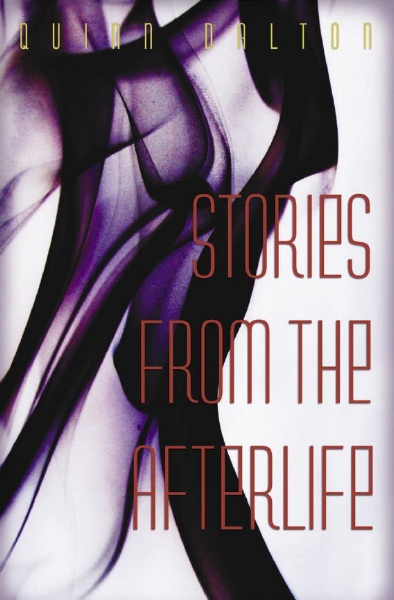 Stories from the Afterlife by Quinn Dalton
ISBN 978-0979304941
8.5 x 5.5 paperback
200 pages
Ten stories. One question. What do you do when the life you knew becomes the Before?
In Stories from the Afterlife ten men and women must navigate the unfamiliar territory of their new lives. A college student working at a beer drive-through falls in love with the owner's wife and contemplates murder to claim her until he faces his own brush with death. A man who has kept his sexuality a secret from his family must come home to help his brother cope with the loss of his wife. A woman reunites with a man she loved in her youth, and reluctantly saves the life of the teenaged girl next door. A camera store clerk with secret photographic aspirations meets his new neighbor, who has her own secrets. And a soap opera writer struggles to extricate her love life from the familiar formulas.
Praise for Stories from the Afterlife
Quinn Dalton possesses that rare ability to understand every working neuron in Everyman and Everywoman. The flat-out perfectly drawn characters in Stories from the Afterlife will stick to me in much the same manner as Richard Ford's and Raymond Carver's. Please, please buy this collection if, indeed, you've ever contemplated ditching your job to work as a stripper; felt guilty for impregnating the nursemaid; wondered how you'd react in a beer cooler with a pistol in your face; or contemplated holy men in a hardware aisle. Want to know what can happen from a one-night stand? You'll get this answer, plus. These stories are lyrical, complete, stunning, and unforgettable.
~ George Singleton, author of Work Shirts for Madmen
Stories from the Afterlife showcases Dalton's great skills as a writer as well as her acute understanding of human nature. The intricate patterns she weaves around her characters are rich in detail and history and compassion. Their lives--these stories--are filled with loss and longing and yet they are also triumphant as they shine light on those small victories that allow people to survive. Stories from the Afterlife is a moving and compelling collection.
~ Jill McCorkle, author of Creatures of Habit and Carolina Moon
Stories from the Afterlife is a raw, brave collection, punctuated with surprising moments of tenderness and hope. Dalton writes with the eye of an artist and the precision of a poet.
~ Valerie Ann Leff, author of Better Homes and Husbands
Quinn Dalton burrows so deeply into the hearts and psyches of her characters that, while reading her work, one has the unshakable feeling that she has rifled through our own secret thoughts, revealing our very own fears and desires. Stories from the Afterlife is jam-packed with Dalton's brilliance and proves, once again, that she deserves recognition as a master in the realm of contemporary American letters.
~ Julianna Baggott, author of Girl Talk and The Madam
About the Author
QUINN DALTON is the author of a novel, High Strung, and two short story collections, Bulletproof Girl and Stories from the Afterlife. Her work has been anthologized in Sex and Sensibility, American Girls out on the Town, Glimmer Train's Where Love is Found: 24 Tales of Connection, Hourglass Book's Peculiar Pilgrims, and Visiting Hours by Press 53. Her stories have appeared in dozens of literary magazines, including One Story, Glimmer Train, Verb, StoryQuart-erly, Indiana Review, The Baltimore Review, ACM (Another Chicago Magazine), and The Kenyon Review. Her story "Back on Earth" was awarded the 2002 Fiction Prize from Pearl magazine. "The Music You Never Hear," published first by One Story, appears in New Stories from the South: The Year's Best, 2006. She holds a BA in English from Kent State University and an MFA in creative writing from the University of North Carolina Greensboro. Quinn lives in Greensboro with her husband and two young daughters.
Visit the author's personal website www.QuinnDalton.com